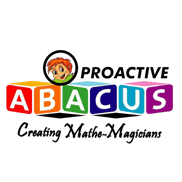 D.i.i.T(Proactive) Abacus Institute
Abacus is not just the calculations, it a complete brain development program using visualization techniques to solve any problem instead of routine maths. Learning Abacus at young age grooms your child's creative side along with enhancing the problem-solving abilities.
Proactive Abacus helps children love Maths and have fun with numbers by enriching their arithmetic skills. The fun filled approach inclines them towards numbers naturally and boosts their confidence and self-esteem for life. Our students perform calculations without the help of accessories like calculator, pencil, paper etc. as they are trained for active listeningskills and rational application of numerical functions to solve the problem and produce accurate results with excellent concentration.
Our curriculum is in sync with the maths content and learning techniques at schools to ensure zero stress for the learners. Innovative and interesting game based study enhances the learning experience of young generation across India.